Market Update for the Week Ahead: 07/12/2021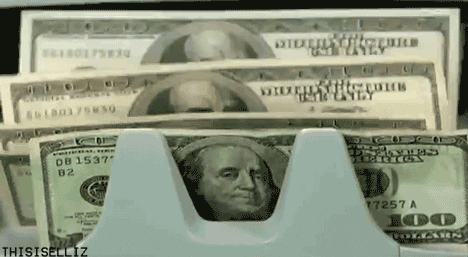 The above GIF is in honor of the CPI Print which is on Tuesday. Rumor is its double digits...
---
Headed back to the office now but want to follow the flows and the action? Get our new iOS Mobile App.
---
What's Happening Heading into Monday?
S&P 500: Zero fear in the index at the moment. Friday was just green impulse moves up in just about everything on the screen there lol.
Volatility: VIX options were big in a bullish way on both Thursday and Friday...hmmmm...
TLT (Bonds): Bonds rejected end of last week and momentum and flows are turning down.
What about the Options Market last week?
Last 7 Days when we are looking at Total Premium? AMZN was the story last week. Just monster action. This week all eyes on JPM on Tuesday earnings.
Last 7 Days when we are looking at Total Volume? AMD and NIO still cranking volume but watch the XLF this week. It could see some movement with the bank earnings that start this week.
How the Options Market finished the week last week? Indexes are neutral and individual stocks are green. So in effect, it was groundhog day.
The most Unusual Call Options Activity at the close on Friday? The names here are really all over the place but HYG call options out to December is quite interesting...
The most Unusual Put Activity at the close on Friday? SNOW is the name here that stands out. That chart could turn into a squeeze if it keeps going on the breakout.
Highest Energy Sweeps at the close on Friday? NVDA still getting bullish action even after this run its had the last month...wild. TSLA neutral. SPY bearish.
Highest Energy Blocks at the close on Friday? All bears here...some real bearish prints if you dig into it further.
How were the Degenerate Prop Traders positioning with Leverage at the close on Friday? Still buying calls and the most interesting purchases are the 3x Small Caps (TNA) plays.
What is in store for the Week Ahead?
The word on the street is that the CPI print is going to be big (double digits). But that is just a rumor until it happens. All we can see is the positioning heading into that number on Tuesday to see if we can get some edge (looking at VIX, Banks, and some other individual names below). Banks also report earnings this week. That is also really important to monitor as banks are a health barometer for the overall market.
What does all the above tell us? That the CPI printing really hot is "lingering" in prop and institutional traders minds right now...but it is just lingering, not a major concern just yet. There is lingering concern because there is clearly consistent increased bullish options action in VIX on both Thursday and Friday and increased hedging in the major indexes when viewed from biggest size trades. But it is not massive - just appears to be hedging so far. What you would have to see to confirm the concern of potential VIX spike is even stronger VIX call options action on Monday. That would be a bigger sign of brewing volatility. For now...just worth monitoring early next week (especially Monday).
So in essence, early this week is pretty key and that CPI print is huge. Just to recap:
VIX is being bid for a hedge at the moment, but if that gets heavier bid on Monday in the options market, it would be notable. Otherwise, if CPI passes with no issues, then it could be put-city on VIX again

Banks could go either way here based on where they are at on the charts, but the setup for a bullish bounce is there

Momentum names like AMD and NIO are still in corrective action at the moment with the easy money behind them in the short term.

The big 8-ball for the week is the CPI report on Tuesday. Once that hits and traders position around it, there should be a lot more clarity.
One last thing. This is important. This is a bull market of liquidity until it isn't. There is so much liquidity in the financial system right now, it is really hard to get really bearish at any point in time. The only thing to be careful of at any time is an episode of exponentially rising volatility - that is the only thing that can cause damage to this bull market in the short term. So watch the volatility this week to see if it triggers around CPI. If it doesn't then the bull parade and the sector to sector rotation should march on.
MAKE IT A GREAT TRADING WEEK!!
---
Twitter Gold:
---
NEW PRICING RELEASED THIS WEEKEND
There are more and more features coming to the app this quarter and we just rolled out new pricing.
Want the OptionsMatrix web and mobile app?

It's now $29.99/mo.

Want the Premium package (with everything) for web and mobile?

It's now $49.99/mo.
Our options data is like bringing a gun to a knife fight. It is the premiere exchange grade trade level data available...and now we have made it affordable for everyone. Purchase either of these via the web and then get all the features on the mobile app.
---
Click here to get the mobile app:
---
New Software Features "In the Works" (Coming Very Soon)
Our team is always working on new builds and features. Currently in the works for release soon during the summer:
- Android App
- Radar Stock Screener (customize your own screens, build data sets, exports, and more)
- Real-time News, Analyst Ratings, and Economic Calendars
- Cross-Asset Class Power Signal Alerts
- and A WHOLE LOT MORE.