Market Update for the Week Ahead: 06/20/2021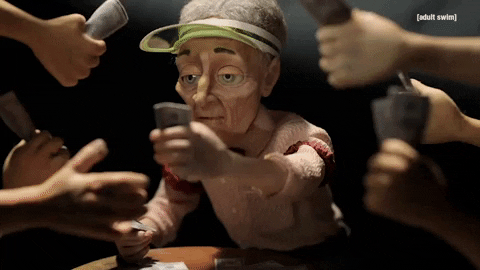 IS IT MONDAY 930AM YET???...
OPEN THE CASINO! LET'S Gooooooooooooo!
---
Headed back to the office now but want to follow the flows and the action? Get our new iOS Mobile App
---
What's Happening Heading into Monday?
S&P 500: Quadwitch OPEX cleared on Friday and was one of the largest on record. Wednesday, Thursday, and Friday were ugly in the markets. Will it continue on Monday? Currently price sitting on 50 EMA. Needs to hold. If it holds, momentum is getting towards oversold, so a bounce could get legs (IF it materializes) but has to stay above the green line on the chart. Below that it could get more DICEY.
Volatility: There are many proxies for volatility, but we use VXX just to view it for chart purposes. It is looking a little bullish, but volatility isn't that simple as to just straight chart it. You have to watch the options market and specifically the VIX options to get a better feel for this. As long as VXX remains below the green line on the chart, then the markets should remain bullish overall.
TLT (Bonds): Strong rally the last month. It is the bull-bear pivot and the reaction here should tell us a lot about the next few weeks. If you look at the third frame below, the flows (money and velocity of transactions) has really picked up and is really bullish. If that remains bullish, then Bonds could become a drag on equities (stocks and ETFs). But there is also an argument to be made for this now running into resistance and turning back down (which would be bullish for stocks). Let's see what happens early this week.
What about the Options Market last week?
Last 7 Days when we are looking at Total Premium? SPY ran the table from a premium perspective this week and finally displaced AMC and GME. But they are still in the top 10. From an options perspective they are the new AMZN and AAPL?
Last 7 Days when we are looking at Total Volume? SPY had major volume last week but interesting that PLTR and NIO both in the top 15 with SLV sneaking in there (which had a bad week).
How Options Market finished the week last week? SPX with YUUUUGEEE Quarterly Options Expiration (Quad Witch) posting $13.1B in premium changing hands on Friday!
The most Unusual Call Options Activity at the close on Friday? Looks like ENERGY was being purchased out to 2022 (leaps for XLE stand out here...hmmm...more inflation? )
The most Unusual Put Activity at the close on Friday? EFA and SLV standing out on the below along with GDX. The interesting thing about the precious metals plays is that they are out to 2023...
Highest Energy Sweeps at the close on Friday? Mostly bearish with some VERY BEARISH activity in QQQ and SPY.
Highest Energy Blocks at the close on Friday? All bears here with major size. Bloodbath.
How were the Degenerate Prop Traders positioning with Leverage at the close on Friday? Looking like they were taking a dump on the Precious Metals space (bear raid in that space the last 5 trading days to the tune of anywhere from 10-25% declines). DUST and JDST are leveraged inverse trading derivatives. These are options on those. HA. Now you know why we refer to them as degenerates...leverage on leverage.
What is in store for the Week?
It was one of the largest quarterly Options Expirations on record. Gamma has rolled off and now we are looking at what can/will happen this coming week.
Early in the week is very important to see what the new Options positioning will look like. The bulls have the benefit that there was a solid sell off that has now removed overbought conditions, so a bounce here makes sense. Also, there is underwhelming VIX options activity into the close on Friday's session. So there is that.
Bulls response to the drop last week is that its oversold and primed for another rally so effectively - BTFD and that what is coming is going to be...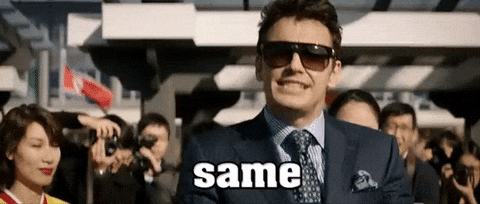 Bears are looking at Treasuries (Bonds) strength, the $USD strength, and the Inflation Trades (Gold, Silver, Bitcoin, Ag, etc.) getting housed and starting to put their stake in the ground that the end is near!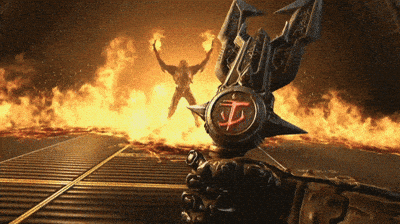 Who will win??
It is the end of the quarter so no one knows for sure and there is no clear edge coming right out of OPEX. Bears have a window open for the first time in a long time, but they will need to get some action going in the VIX options early in the week to ignite some real fear and blow some vol shorts up. So watch the Options Market early in the week (especially the VIX) and keep an eye on the levels on the charts, it should become more clear by say...Wednesday. If bears don't press early in the week, look for the window washing man to show up again and make sure that those quarterly statements are washed and nice and green to go out in the mailbox next week!
MAKE IT A GREAT TRADING WEEK!!
---
Top Twitter social shares from vigtec users that caught our attention this last week:
(click on any image to link directly to the Twitter profiles)
@swaggystocks has a great breakdown of RBLX, WOOF, WKHS, and more in his weekly Substack this week. Great follow.
@deltagammaqueen was all over individual stock plays this past week using the OptionsMatrix and here own secret charting sauce.
@toro was all over the ETF indexes levels that were breaking and measuring the Gamma Flows.
@watchoutshorts has been tracking the AMC options moves for WEEKS now and has had some major winners lately.
@alphainvestors was all over the DraftKings drop and rally that had some major intraday multi-baggers for smart traders. They killed this one and regularly deliver alpha ideas each week.
@axelroark was tracking the TLT moves and several other major plays this week exceptionally!
---
Software Release Updates & News
Our fresh new build of the Apple iOS mobile app was released this weekend. Android is currently in the works and coming very soon.
If you already have the app downloaded, just update it to get the new build. If not, click the link here to download the app today:
---
New Software Features "In the Works" (Coming Very Soon)
Our team is always working on new builds and features. Currently in the works for release soon during the summer:
- Android App
- Radar Stock Screener (Customize your own screens, build data sets, exports, and more)
- Real-time News, Analyst Ratings, and Economic Calendars
- Cross-Asset Class Power Signal Alerts
- and MORE!